Regular price
Sale price
$43.99 USD
Unit price
per
Sale
Sold out
Share
Introducing a dazzling yarn bowl that will add a touch of enchantment to your crafting experience. This yarn bowl is crafted with the utmost care from glittering resin in the mesmerizing color of wisteria, creating a functional work of art that will make your knitting and crocheting projects even more delightful.

The wisteria hue of this yarn bowl captures the essence of springtime blooms, with its soft and alluring shades of lavender and violet. As light dances across the glitter-infused resin, it shimmers and sparkles like a field of wisteria in the sunlight, making every crafting session a truly magical affair.

The curved cutout on the side allows you to easily thread your yarn through, and it prevents your ball of yarn from rolling away or becoming entangled.

Elevate your crafting game and infuse a bit of magic into your projects with this wisteria-hued glitter resin yarn bowl. It's the perfect blend of functionality and beauty, ensuring that your yarn remains tidy and your creative spirit soars.
All Limited Edition item sales are final. No refunds, returns, or exchanges will be accepted.
View full details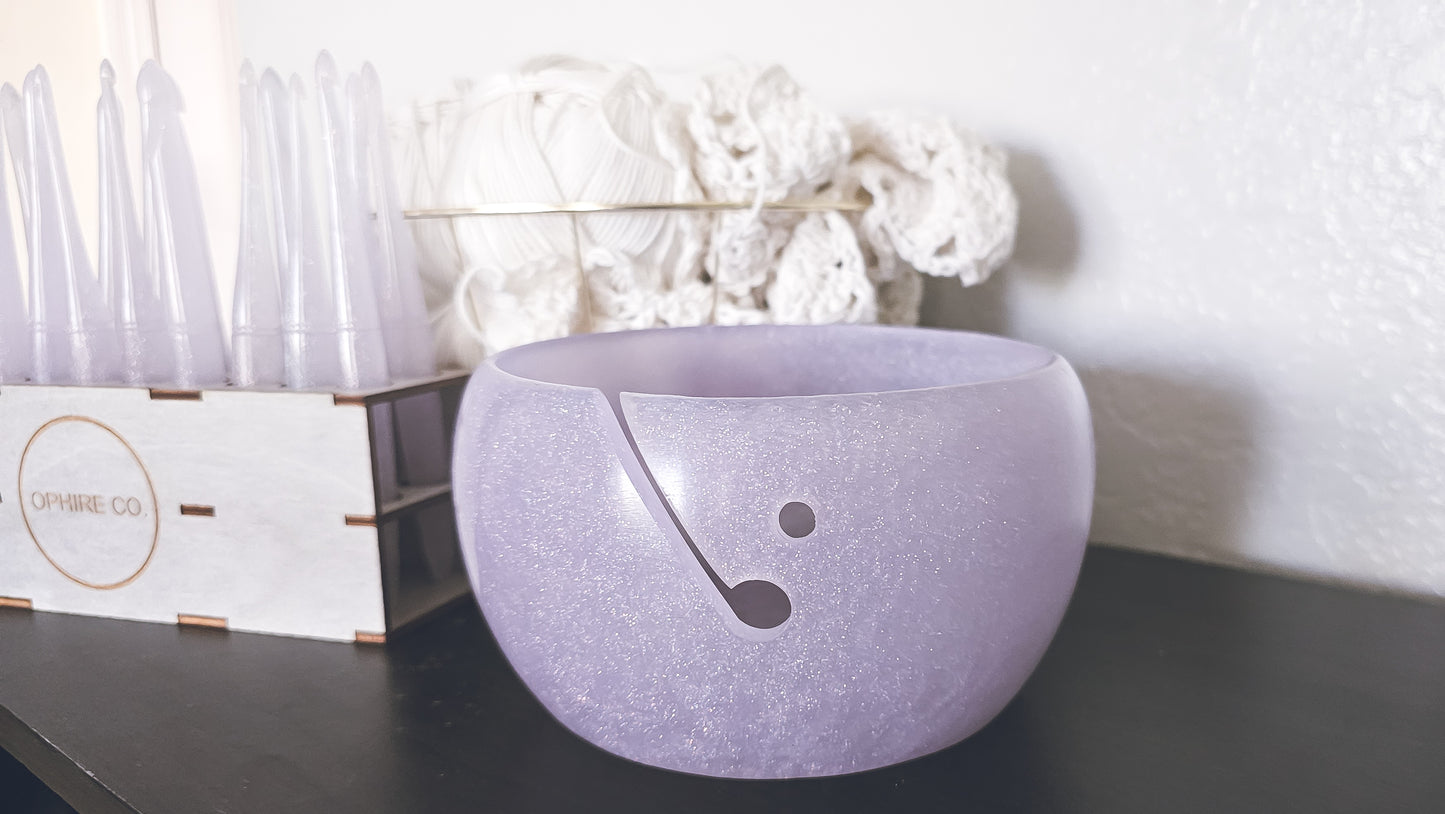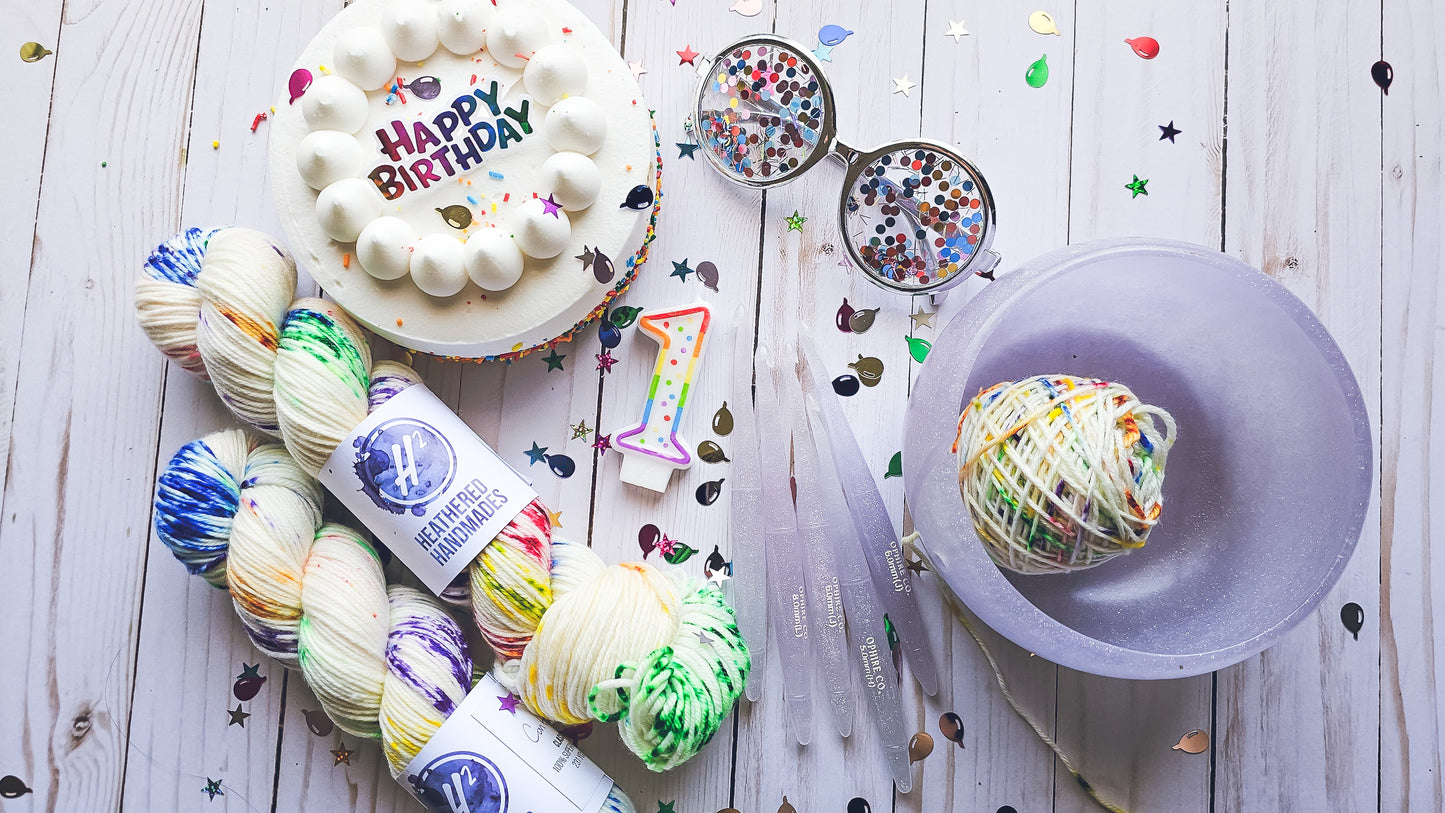 About the hooks
Slim Ergonomic Design

A more slim ergonomic handle makes it easy for both pen & knife holders to work easily. The hook features a shorter shaft that allows for better control while working stitches.

Uniquely Handmade

Each crochet hook is hand poured and carved one by one. Each color is hand spiraled which means each hook is completely unique!

In-Line Hook Head

Perfect for beginners or advanced crocheters alike! The deep seated throat prevents yarn from slipping off the hook. The pointed tip head allows you to easily insert into stitches.