Regular price
$28.00 USD
Sale price
$18.99 USD
Unit price
per
Sale
Sold out
Share
Introducing our hand-dyed yarn from Heathered Handmades is an explosion of color and joy in the delightful shade we call "Confetti." This yarn is a celebration in every strand, designed to add a festive flair to your projects.  We chose this color as a celebration of all the birthstone colors we have released over the past year.
Classic DK: 100% superwash merino; 231 yds, 100 g; 4 ply.
Whether you're crafting a birthday gift for a loved one or simply treating yourself to a burst of color, our "Confetti" hand-dyed yarn is the perfect choice. It's a reminder that every day is worth celebrating, and every project is an opportunity to infuse a little joy and vibrancy into your life.
So, join the party and let your creativity run wild with our "Confetti" hand-dyed yarn from the Birthday Collection. With every stitch, you'll be reminded of the happiness and excitement that birthdays bring, making your crafting journey a truly festive and memorable experience.
All Limited Edition item sales are final. No refunds, returns, or exchanges will be accepted.
View full details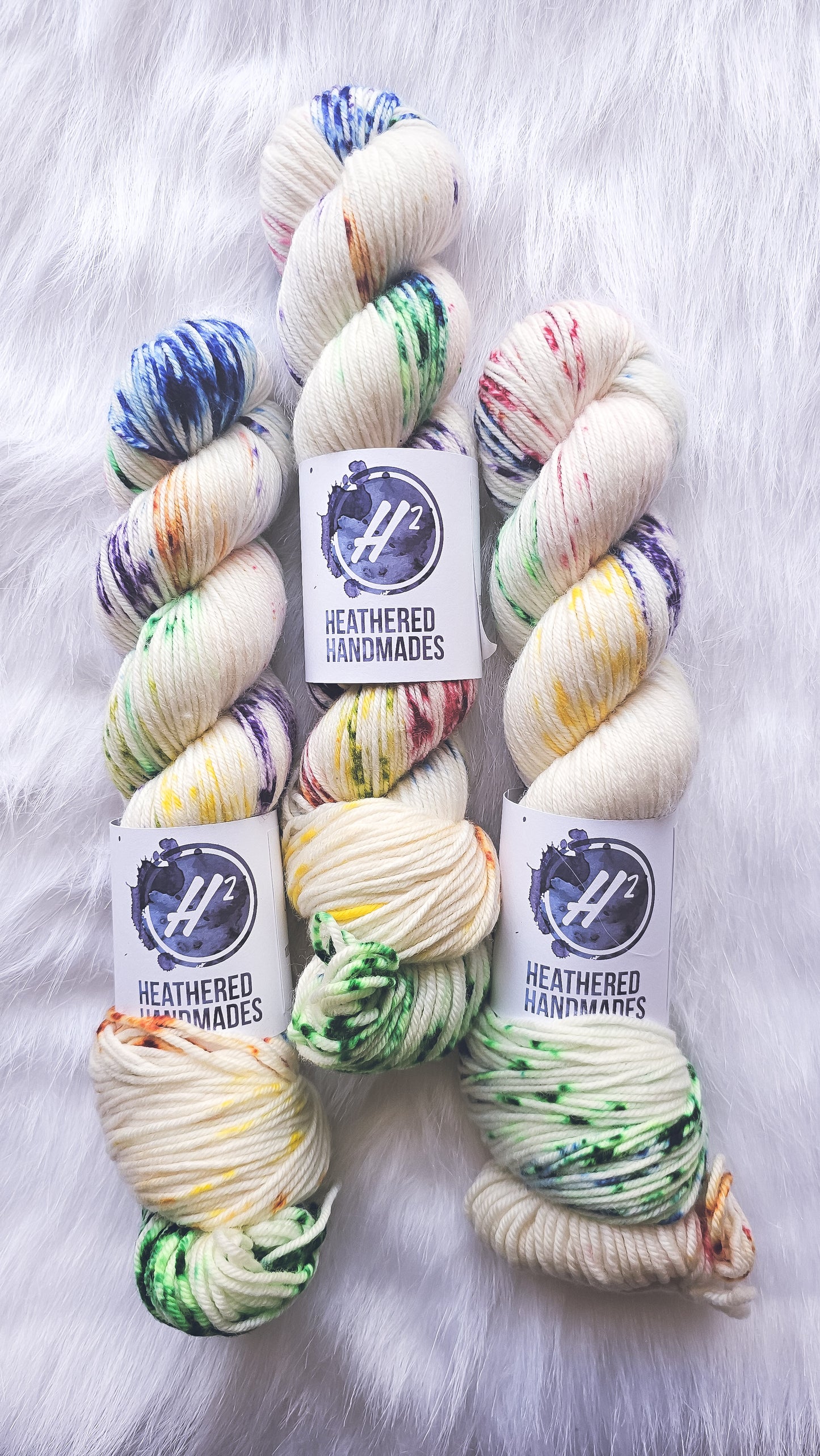 About the hooks
Slim Ergonomic Design

A more slim ergonomic handle makes it easy for both pen & knife holders to work easily. The hook features a shorter shaft that allows for better control while working stitches.

Uniquely Handmade

Each crochet hook is hand poured and carved one by one. Each color is hand spiraled which means each hook is completely unique!

In-Line Hook Head

Perfect for beginners or advanced crocheters alike! The deep seated throat prevents yarn from slipping off the hook. The pointed tip head allows you to easily insert into stitches.